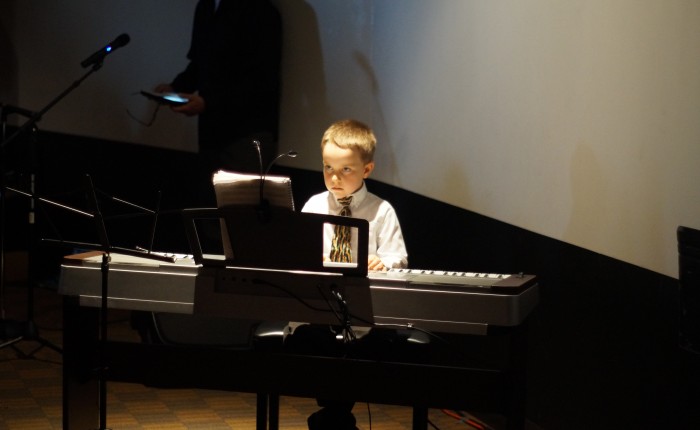 Studio Cellar – Piano Lessons and Recording Studio – Bartlett Illinois
******************************************************************************************************************** 
Beginner Piano lessons times now available for the spring session! Free books with first paid lesson. Call Dave at 708-205-7082 or email at sblivemusic@sbcglobal.net for more information on lessons and times available. 
********************************************************************************************************************
Studio Cellar is a small teaching /recording/sound studio operated and owned by Dave Feltenberger in the northwest suburb of Bartlett Illinois. For more information on piano lessons please go to the Piano Lessons page. The recordings page has some samples of the recordings done at the studio.
The recording studio is Pro Tools-based, (v12.7.0), using an i-Mac computer (with Sierra v 10.12.2) and an Euphonix MC Mix control surface. Mic preamps include Presonus, Universal Audio LA-610 MkII, and the new Universal Audio Apollo. It is capable of recording up to 96 stereo tracks. Microphone brands include Miktek, Blue, Shure, Audio Technica, Rode, and Octava. Some of the plug-ins include Sony Oxford Collection, EZ Drummer, McDSP Emerald Pack, Waves, and Universal Audio. Other available equipment includes a Nord Stage 2, Roland Fantom G6, Line 6 Amp, Marshal Amp, and Pearl Export Drums.
Dave has been teaching piano and organ lessons since he was 15 years old. Aside from teaching private piano lessons, Dave teaches Kid Rock and Tot Rock classes at several northwest suburban park districts. These classes, for kids ages 1 – 5, introduce them to music and motion using themed songs and various percussive instruments.
Dave's specialty is teaching younger children, (ages 5 and up), beginning piano lessons. He uses a storybook method that relates memorable children's characters to the notes on the piano. Children identify with these characters and become excited to learn new notes and songs each week. Though these characters the children learn the basic notes of the treble clef. As their skills improve, basic chord theory is introduced.
For the more advanced students Dave uses some of the standard method books to teach children to read treble and bass clef. He also writes out simplified arrangements of youngsters pop songs so they can learn to play music they identify with. Though these songs, chord theory and simple arranging ideas can be taught. All lessons are taught at Dave's home studio in Bartlett Illinois.
For more information on lessons please e-mail me at sblivemusic@sbcglobal.net or call 708-205-7082. For more information on the young children's music books go to www.mylesmusic.com. For more information on the Kid Rock and Tot Rock park district programs go to www.Rockitkids.com.
Some of the original recordings used in the Kid Rock Programs can be heard on the reordings page and purcased though the Rock-It Kids website or at http://www.cdbaby.com/cd/rocknkids.
Feel free to contact me with any additional questions you have.
Thank you,
Dave Feltenberger